KUGOO KIRIN S1 Folding Electric Scooter 350W Motor App Support 3 Speed Modes Max 15.5 MPH
Design & Foldability
The folding electric bike frame is smart Dolphin Shape design, circular arc design hand shank, folding style, for portable convenient, easy storage.
Outstanding Range & Speed
The electric bike has 350W high-speed motor 36V and 6.0Ah lithium battery easily help you to drive up to 25km/h, the fast-charging system only about 3-4 hours, it is ideal for getting around the city and short distance travel.
Strong Support 
Check battery life, turn on the headlight, accelerate, the e-bike comes with a disc brake for maximum braking capabilities, when you brake, smart taillight will light.
Environmental Friendly
The eco-friendly bike is 100% electric and emissions-free, saving both your wallet and the environment.
Max Supported Weight: 100KG
Max Speed: 25km/h
Motor Power: 350W
Charging Time: 3-4 hours
Tire Size: 8 inch
Battery Capacity: 36V 6Ah
Brake Distance: 3-5M
Max Distance: 25km
Battery Type: 6Ah lithium battery
Product Weight: 11.9KG
Package Weight: 14.9KG
Product Size(L x W x H): 108 x 43 x 108cm
Package Size(L x W x H): 108 x 435 x 36cm
Highlights
8.0 Inch Solid Honeycomb Tires
Strong grip, wear-resisting and safe. It's suitable for different kinds of roads.
3 Speed Modes
You can control the speed with one key according to the different road surface conditions, which makes driving more comfortable and riding more security.
350W Motor
Strong power and running farther: 350W Motor, Max 30KM running distance.
LCD Display Screen
The well-lit display allows you to monitor your speed, distance traveled, battery life, and time traveled.
Bright  LED Headlight & Safety Warning Taillight
The bright headlight can illuminate your way and the red taillight can make others notice you, and both of which can give you a safer riding at night.
Shock Mitigation System
Front and back shock mitigation system can help you enjoy a comfortable riding.
Safer Braking Distance
4 meter braking distance - Stop on a dime.
Folding Handle
Help get a tiny size when the scooter is folding.
Adjustable Height
There are 3 different heights that can be adjusted: 930mm, 1070mm, and 1160mm, which can be fit for different people.
RoHS & CE Certification
Pass RoHS and CE verification, it is a safe product.
Ultra Durable Tires
Nan-pneumatic & non-slip material with composite rubber coating coupled with improved treads enhances its performance immensely.
Extremely Portable
The KUGOO KIRIN S1 features a lever-activated folding frame, it's portable design make it convenient for people on the go.
Advanced Engineering
350W brushless motor complemented with a beefy 36V 6000mAh lithium battery allows riders to enjoy Longer rides.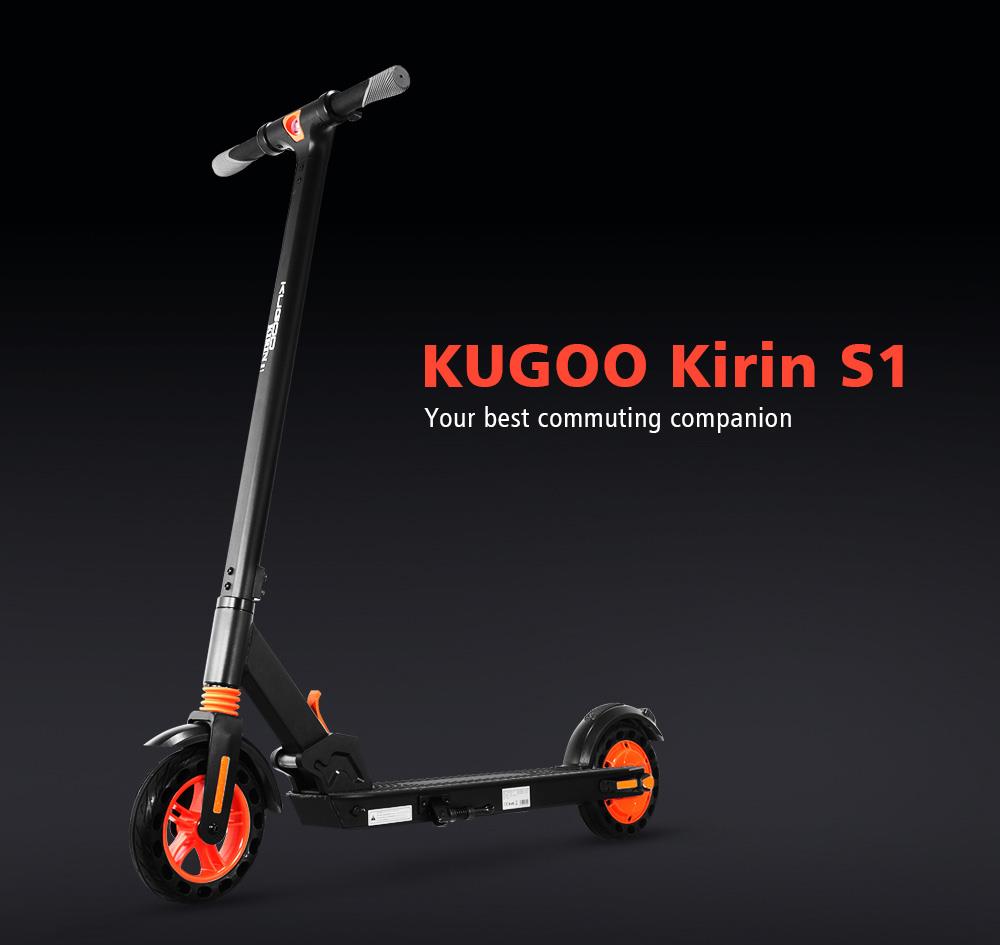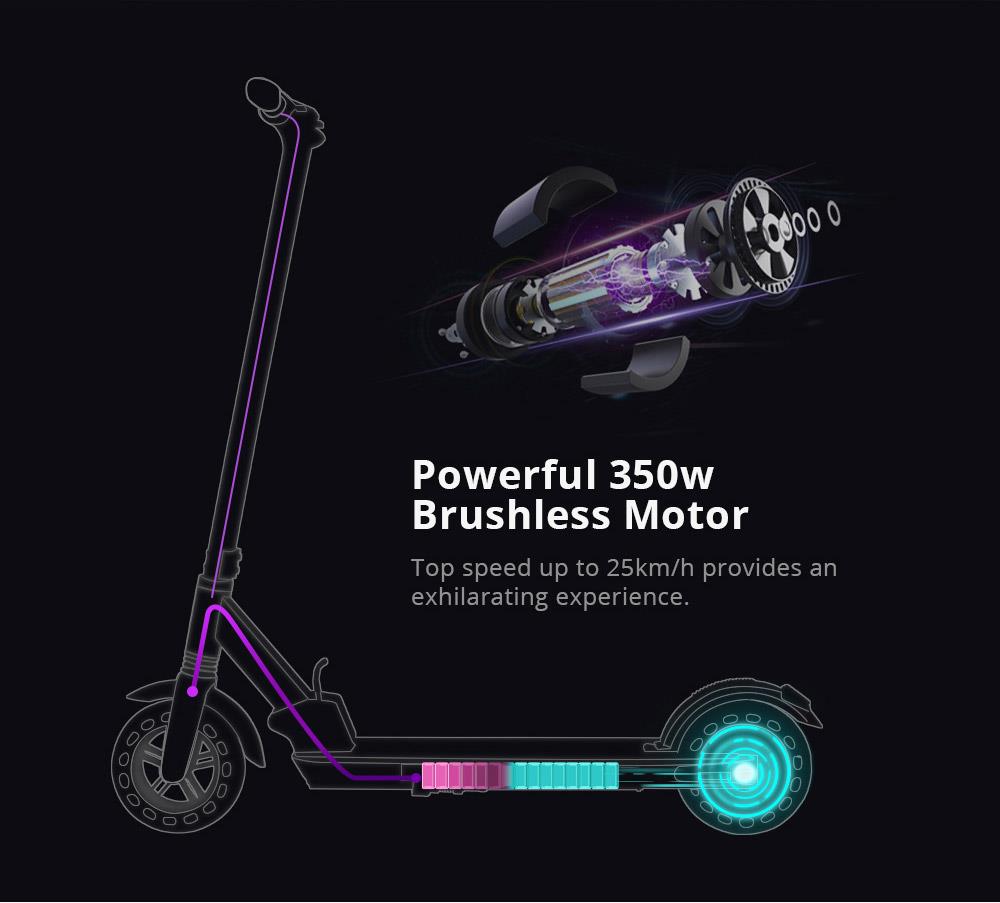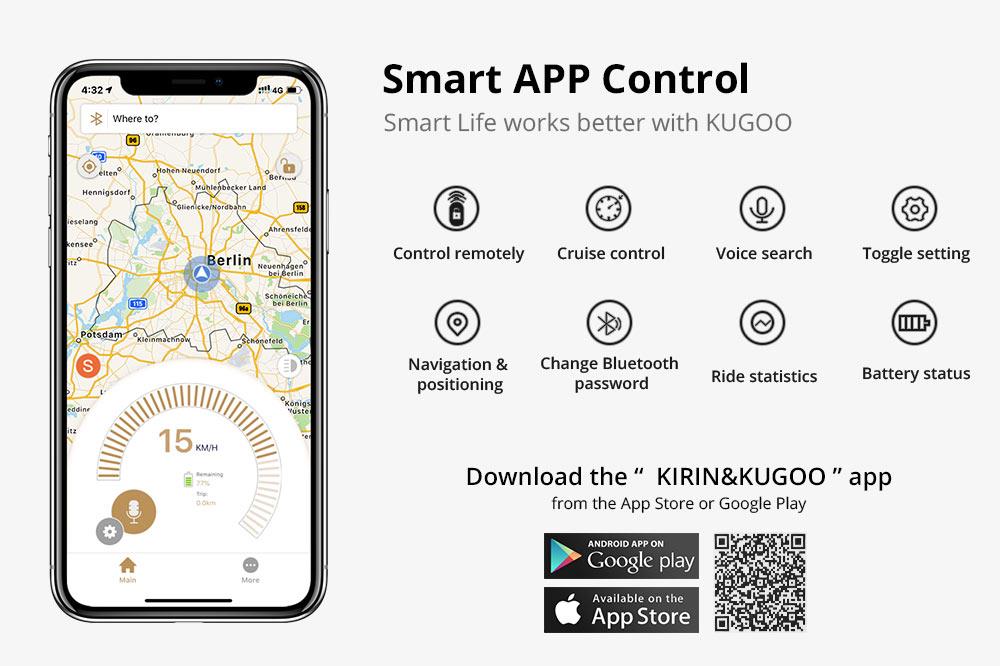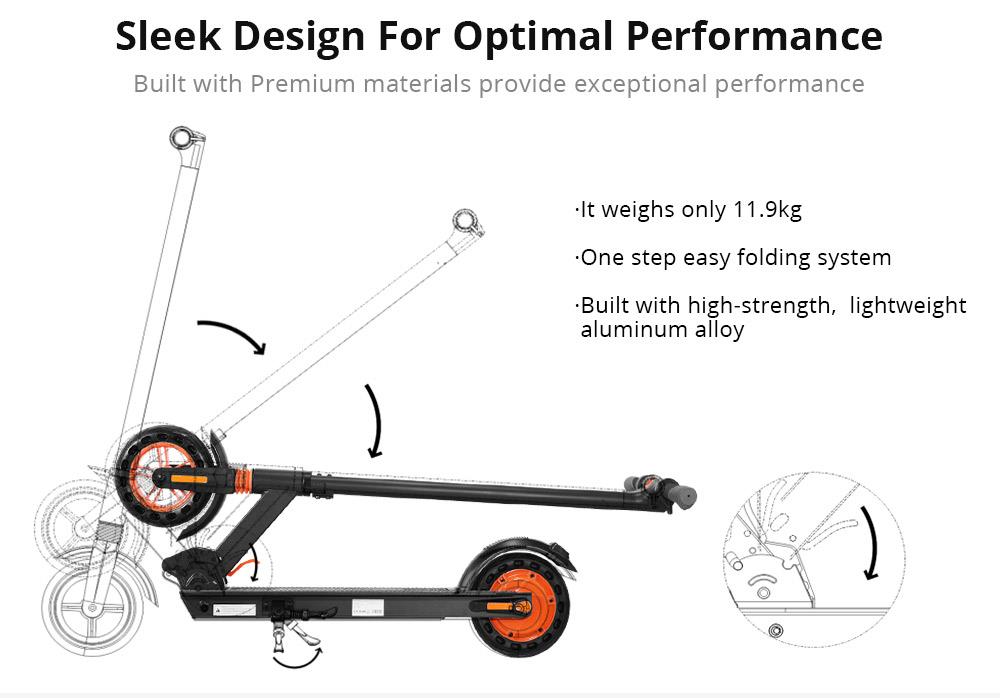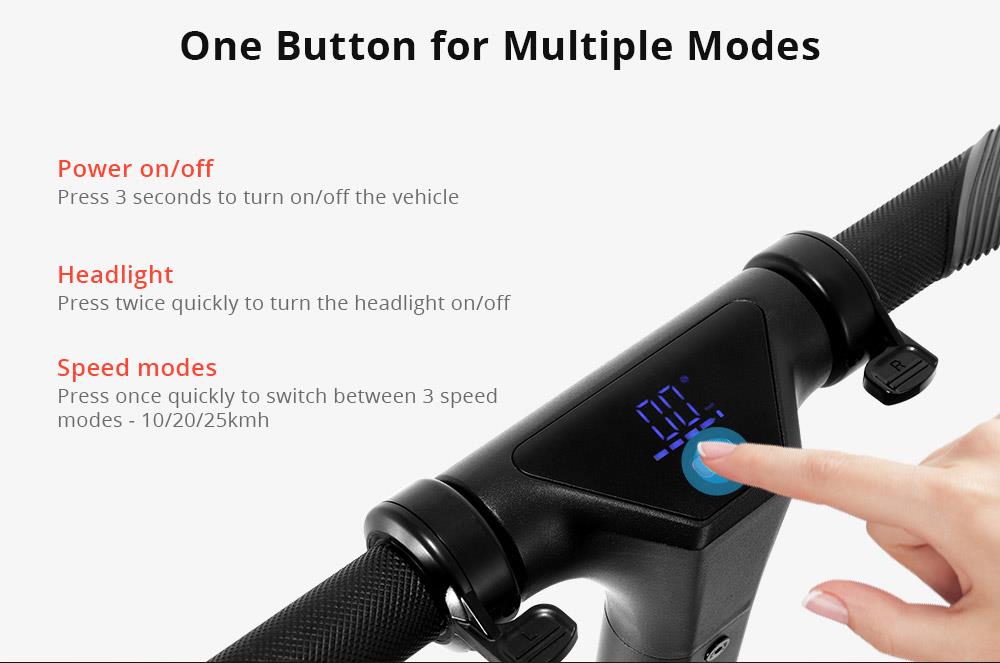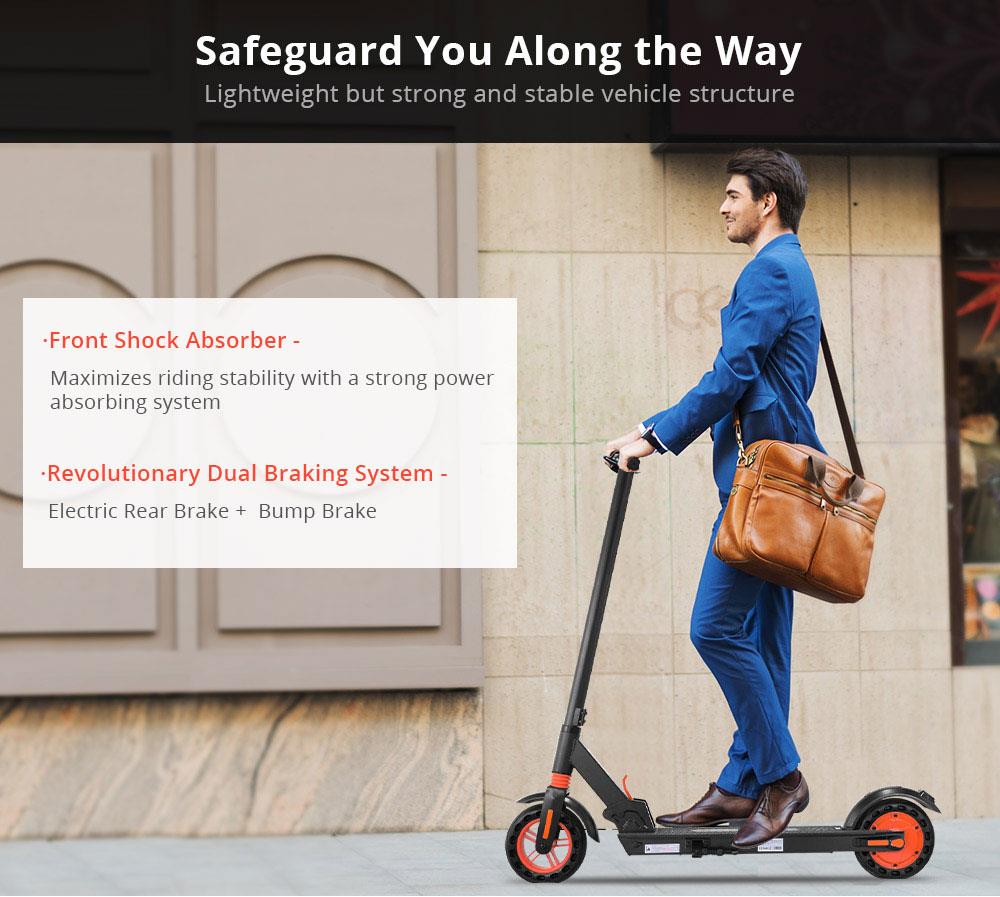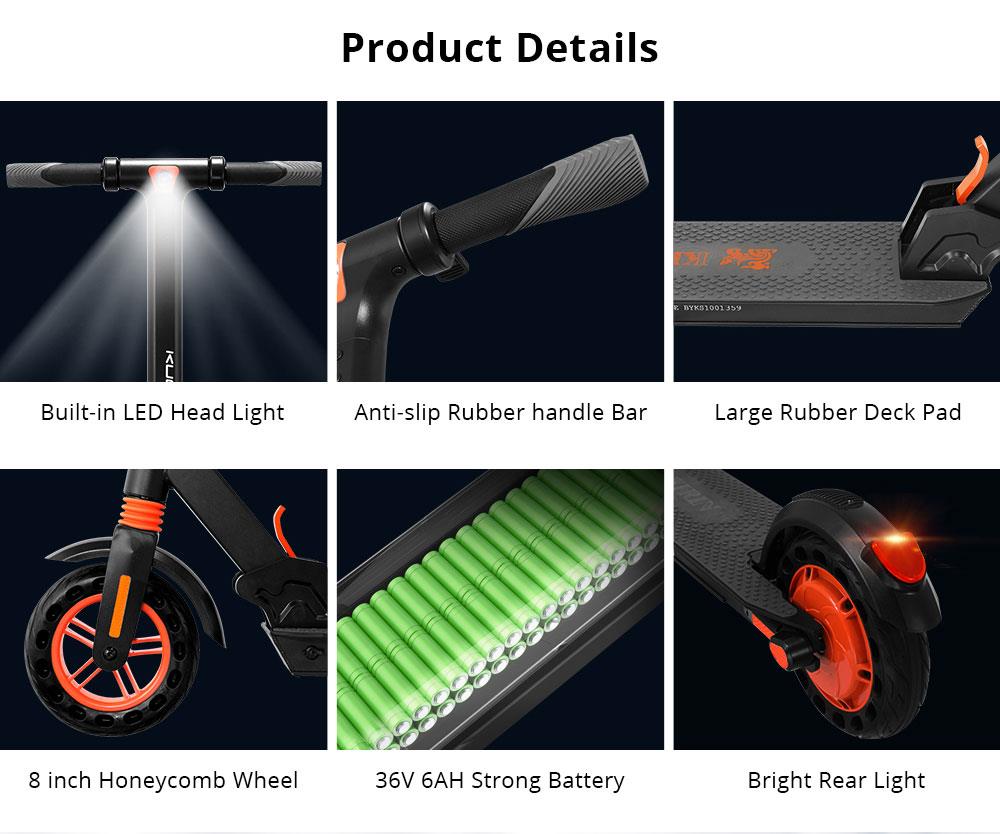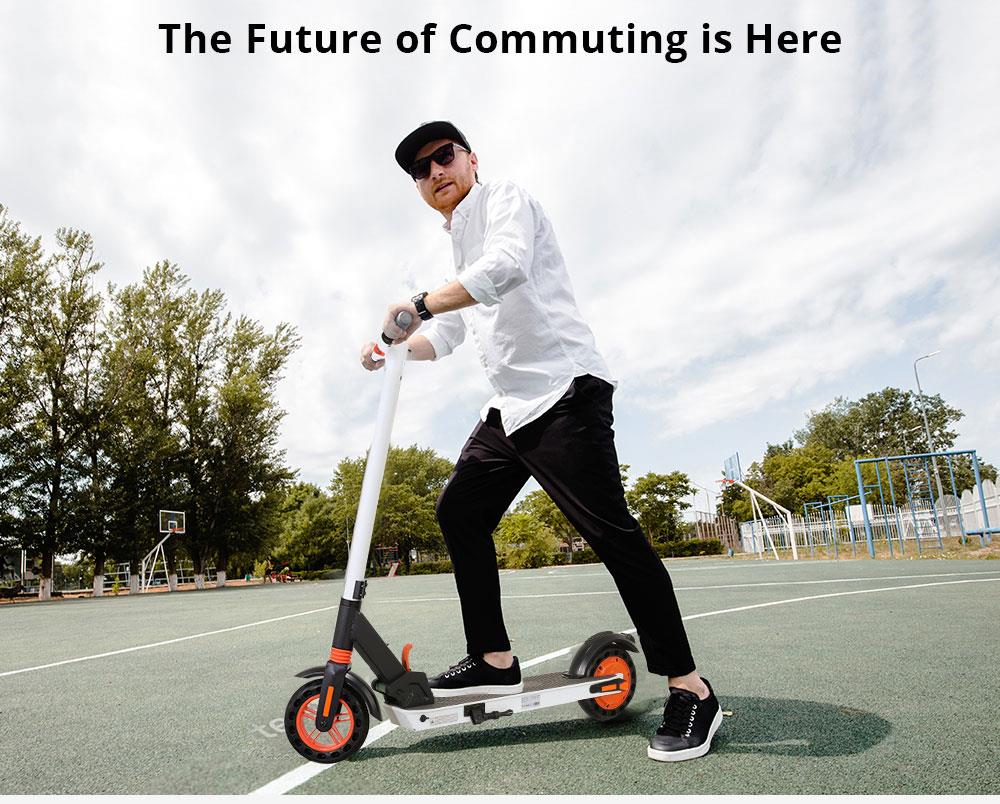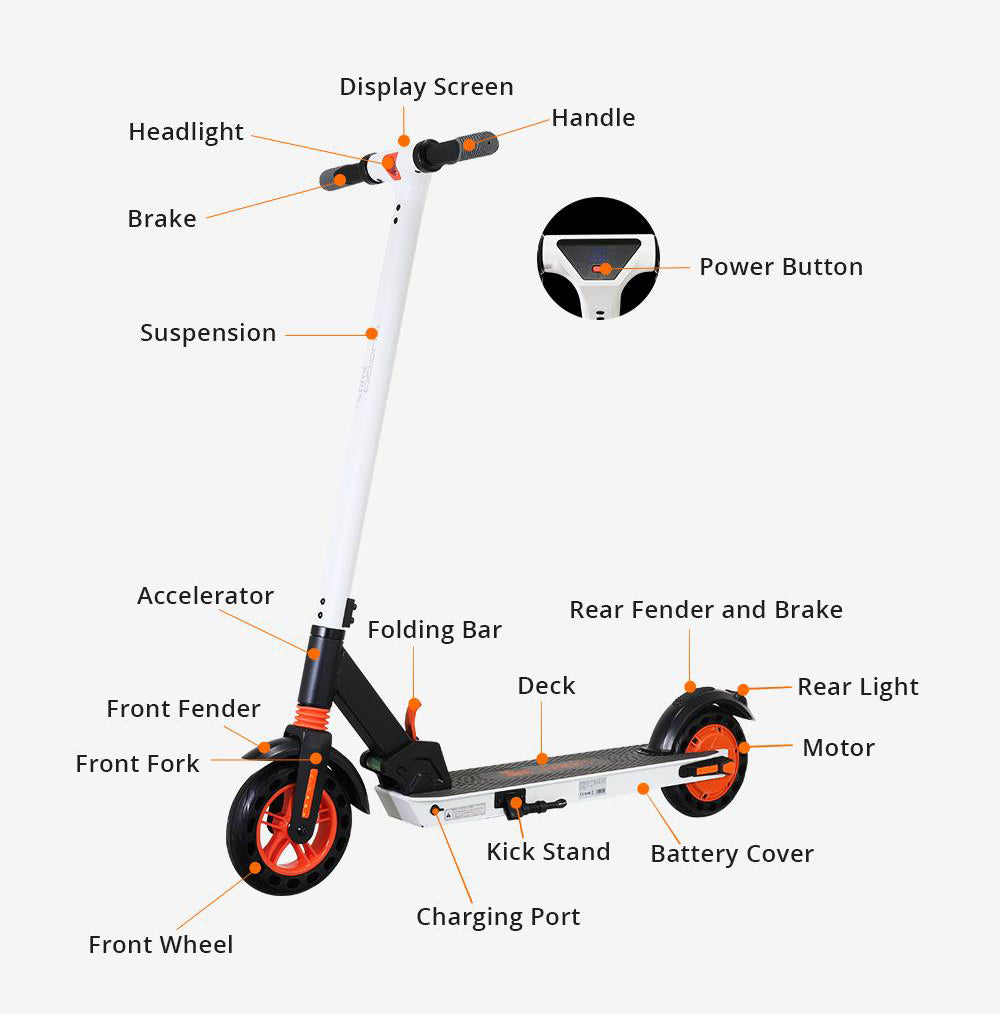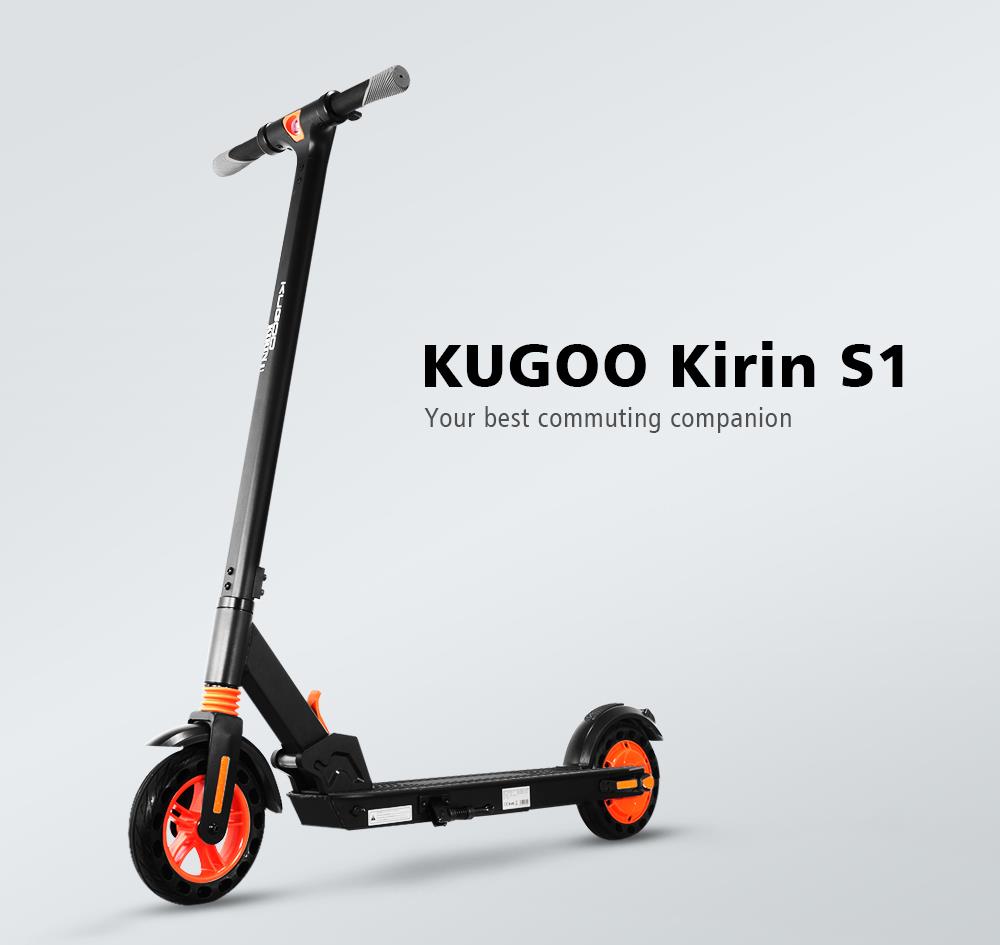 Returning Products within 7 Days
Your Products (only purchased on the Website Kugoo-scooter.com) are warranted against defects in materials and workmanship for a period of twelve (12) months (Except the battery)
Battery warranty is 6 months.
Warranty Details and Registration
What does this warranty cover?
This Limited Warranty covers the original purchaser from any defects in material or workmanship under normal use for one year from the date of invoice. This warranty is only offered to the original purchaser of the product, and is not transferable to a subsequent purchaser. Kugoo will either repair or replace the product at no charge, using new or refurbished replacement parts are our discretion. Replacements may be different but functionally equivalent models.
What does this warranty not cover?
This Limited Warranty does not cover any problem that is caused by conditions, malfunctions, or damage not resulting from defects in material or workmanship. These conditions may include, but are not limited to, road hazards, accidents, and improper operation or maintenance. Warranty does not include shipping and handling costs (which under exceptional circumstances may be waived at the Kugoo's sole discretion).
Limitation of Liability:
In no event shall Kugoo be liable for any incidental, indirect, special or consequential damages or liabilities (including but not limited to incidental or consequential damages for loss of time, inconvenience, loss of use of product, or any other consequential or incidental loss) in connection with the purchase, use, or operation of the product. Kugoo is not liable for property damage, personal injury, or death.